For Tasty Tuesday at FTLOB today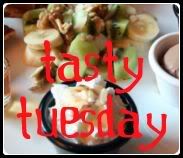 I wanted to share some of my favorite foods!
One: CORN ON THE COB… My nickname is SweetCorn because i LOVE corn on the cob so much!
TWO: COFFEE
THREE: Scalloped Potatoes
So Since I am in "Swimming suit ready mode", I will be indulging in ONLY the black coffee…sad.