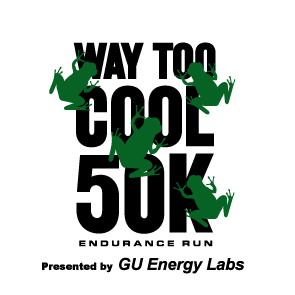 Today is the day! Its the day I have been training for! Its not
my first Ultra event
but it IS my first Ultra Marathon!
Today is the
Way Too Cool 50K
in Cool, CA!
I am writing this post early so as you read it on Saturday I will be RUNNING! I have 8.5 to complete 33 miles on trail! Hubby and I have been training our butts off for months now. I have never been this excited for a race before. Not even the Ironman.
I am an Ultra Athlete. I have an ability to go and go and go. Not sure where it cam from but its the way i function. I didn't train very hard for my Ironman. I rode, ran and swan consistently. BUT I have really TRAINED for this race! I think that is why I am so stoked about it!
Tonight (friday night) we are going to Auburn Running Store to get out packets and swag bags, then headed to Auburn Ale House to a Paste FEAST with about 10 or 15 other runners who are also racing tomorrow!
I am bringing my iPhone with me on the train and plan to document the day! with both photos and videos! I did this on my IM and it was a blast! People loved the Facebook updates through out the race! I wont be able to upload anything live since we will be nearly 100% without signal the whole time, but I will upload it all Monday!
Sunday I have a Wedding Show to participate in. I have a booth that I have to man for 5 hours…so 33 miles Saturday then 5 hours on my feet Sunday…I think Monday will be a rest day!
If there is a way to track a runner I will post it here! Incase anyone feels so inclined to follow our progress!
So Wish us luck and limited blisters!